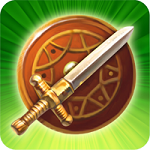 PVP is a compitition held every two weeks by Haypi Kingdom.
In the compitition, players from all the servers (provided they have enough acheivement points to join) can battle between each other in an intense compitition for the #1 rank.
First prize consists of the choice:500$, iPad2, 500$ worth of ingame coins for your account.
Pvp is held on serer 998.
Pvp support is currently: Jessica
Ad blocker interference detected!
Wikia is a free-to-use site that makes money from advertising. We have a modified experience for viewers using ad blockers

Wikia is not accessible if you've made further modifications. Remove the custom ad blocker rule(s) and the page will load as expected.